COVID-19 Update
Our patient experience Team is continuing to monitor compliments and complaints from patients and carers.
We appreciate the kindness and generosity shown towards our staff at this difficult time and if you would like to send a message, please contact our PALS team at This email address is being protected from spambots. You need JavaScript enabled to view it. or post a comment on NHS Choices.
The PALS service will now run Monday to Friday 9 - 4pm. Their telephone number is 01932 723553. Please do not leave a message outside these normal working hours.
Please note that the weekend service is no longer available, but patients and visitors can get information on that day from the main reception or hospital switchboard.
Please This email address is being protected from spambots. You need JavaScript enabled to view it. our Appointment Centre for outpatient enquiries (or call 01784 884351 between 9am to 5pm.
Compliments
Positive feedback has a great impact on our staff – it is nice to know that you are doing a good job from the people you care for. Unfortunately, we can not accept gifts but will pass on your kind words.
Your messages can be sent directly to the department or ward through the main hospital addresses or via the Patient Experience team email to This email address is being protected from spambots. You need JavaScript enabled to view it.. They can be contacted Monday to Friday, 9am to 5pm, on 01932 723553.
If you would prefer to make a donation, please visit our fundraising pages.
Complaints
The Trust is aware that on occasion people may wish to complain about their experiences at Ashford and St Peter's Hospitals. The Trust takes complaints very seriously and will endeavour to investigate and respond to your concerns professionally and promptly.
We have a leaflet which will give you information about how to go about raising a concern:
Watch this film to see how you can make a difference by telling us about your concerns:
If you wish to raise a complaint or compliment the care you or your relative / friend has received please write to:
Chief Executive
Ashford and St Peter's Hospitals NHS Foundation Trust
Guildford Road
Chertsey
Surrey
KT16 0PZ
Or you can email This email address is being protected from spambots. You need JavaScript enabled to view it. or telephone 01932 722612.
You can download a copy of our complaints procedures via the link below:
Healthwatch Surrey
If you live in Surrey and are unhappy with the NHS treatment you have received, our team can provide free, confidential and independent support to help you to make a complaint about an NHS service. This team is called the Independent Health Complaints Advocacy service. It is provided by Healthwatch Surrey in partnership with SILC (Surrey Independent Living Charity).
You can contact the team via: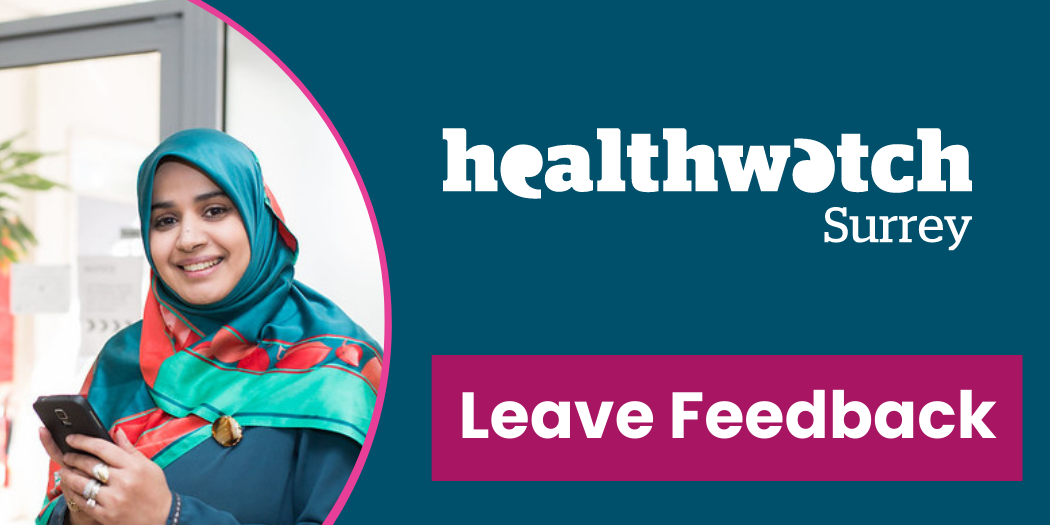 Healthwatch Surrey is interested in hearing your experiences of Ashford and St Peters hospitals. We provide independent feedback, reports and recommendations to hospital service providers and decision makers to influence, inform and, if necessary, challenge decisions and plans both for existing and new services. You can also contact us for advice and information about health and social care.
The NHS Complaints Procedure and Other Resources
Further information about the NHS Complaints procedure can be found at on the NHS Choices and Citizens Advice Bureau websites.
How can PALS help?
Patient Advice and Liaison Team (PALS)
PALS can offer you on-the-spot advice and information when you have queries or difficulties about our services or the care you have received.
They will listen to your concerns and help you find ways of resolving them.
They will also take note of what you tell them to help us improve our services for patients.